Plant-4D Pipe and Process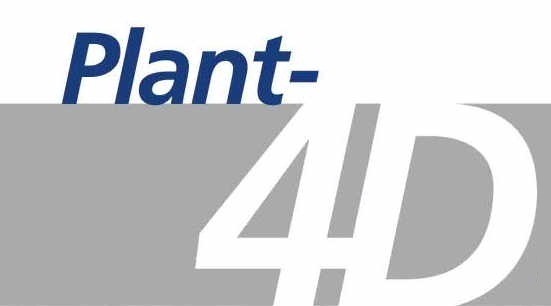 Advantages of Plant-4D P&ID:
Intelligent P&ID

Intelligent P&ID generation
Specification driven

Full reporting, which includes line lists, component schedules, data sheets etc.
Data exchange capabilities with Plant-4D Pipe
This core P&ID module includes the following:
User Friendly
CAD platform independent (works on AutoCAD, MicroStation and VR Viewer)
Database independent (works on Access, SQL Server, Oracle)
Projects can be done on one single database system for several different clients with different CAD Systems
Reduction of drawing hours due to automatic routines
Reduction of engineering mistakes
Fast pay back of investment due to reduction of drawing hours and engineering mistakes
Standardization
Increased functionality
Runs on Windows programs
Stable operating environment
On-line and off-line version offered
Fully menu driven
Open data-and object-oriented structure to ensure compatibility between different CAD Platforms (full transparent compatibility )
On-line reports (like Bill of Materials and MTO Reports)
Rules Database
Knowledge Database (option)
Different Languages available
Plant Design data can be used during the entire Plant Life Cycle
Users existing CAD platform knowledge, resulting in less training required
2D component builder can use existing AutoCAD blocks or MicroStation cells
This module can be used with other users, working graphically; placing a mixture of symbols and data. Pure data may be input into the database without requiring the use of Plant-4D or AutoCAD or MicroStation. In practice, a CAD user may wish to place graphics only on a P&ID whilst other, non-CAD users, input the data. This opens the possibilities of allowing certain personnel to be involved only where they are needed.

The database allows common data such as line number, line type, etc. to be entered once only. This is then inherited into all other components in that line. Many other fast draughting techniques are available such as intelligent editing functions.
Advantages of Plant-4D Pipe:
Considerable reduction of drafting hours
Considerable reduction of engineering mistakes
Fast and user-friendly design
On-line help functionality available
Runs on both AutoCAD and MicroStation (even in same projects or models)
Many automatic drafting routines
Standardization
Increased functionality
Communication with all ODBC supported databases
Stable operating environment
Local and Network versions are both offered
Language independent
Menu driven
On-line reporting capabilities (configurable)
Specially designed for engineering and usage during the entire plant lifecycle.
Auto Isometrics
This module uses Personal Isogen to automatically generate Isometrics from the Plant-4D 3D model and includes:

Unlimited number of runs
Variety of Isometric types, e.g. check, spool, erection, final
Over 130 option codes for fully customizable outputs
Auto-error checks for correct component placement
Personal Isogen is used with Plant-4D for a seamless integration with the Pipe product and are derived from the 3D model. These are automatically dimensioned and tagged and the vast number of option codes allow considerable customization of the output isometric. A Bill Of Materials may automatically be placed on the isometric. Isometric drawings can be fully customised to meet your demands. All relevant data in the database can be inserted.