P&ID and Document Conversion Service
Overview:
CEA Systems offers drawing & documentation conversion services to enhance operational capability. CEA Systems will convert drawing & documentation of your existing or proposed process unit(s). This service includes documents such as: your existing P&ID (any format) and link with the associated supplier/vendor information, equipment & engineering specifications, pictures, maintenance documents, PSM documents and operating procedures such that all of these documents can be easily referenced by Asset, Tag or SAP number. This conversion service will provide users a means of accessing and viewing current as-built drawings, Line lists, BOM, Assets and related information electronically. Also, a means of viewing and printing 2D & 3D drawings is included. AutoCAD (any version) and/or MicroStation (any version) would be used to generate or modify original copies of the drawings.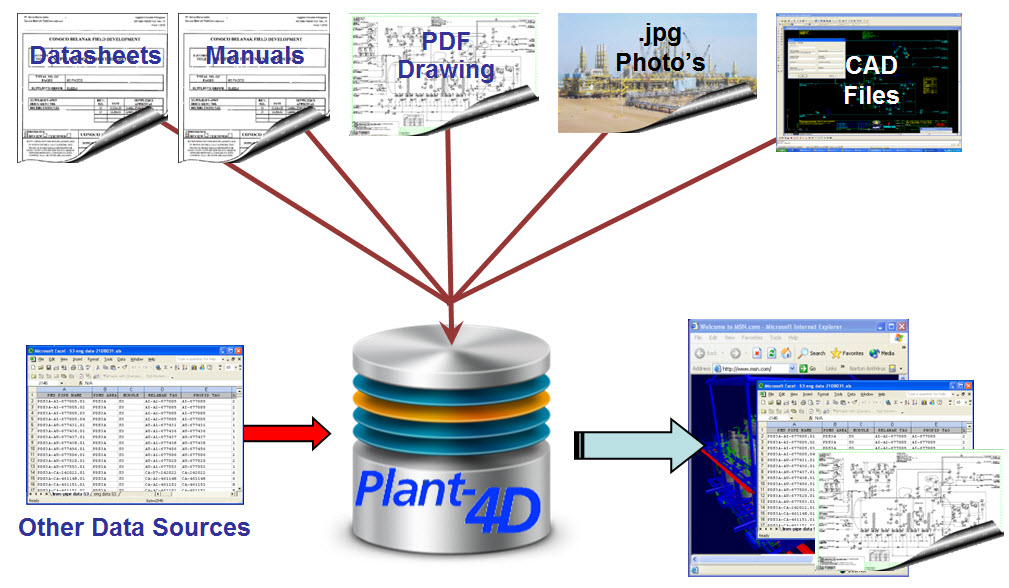 P&ID and Document Conversion Service

Scope:
This P&ID Conversion Service consists of:
Establishing a mutually acceptable means to receive and control data to be converted.
Converting your existing P&IDs from whatever format they are in into a data centric, object oriented database (Plant-4D) and generate AutoCAD (.dwg or .dxf) or MicroStation (.dgn or .dxf) drawings (any version).
Defining, capturing and documenting existing drafting procedures/standards for layers, colors, line definitions, symbols, notations, etc.
Implementing a Quality Assurance Program to warranty CEA work is 100% error free.
Deliverables/Timing:
All records are batched for control purposes and returned to the user within 3-10 days after the receipt of the materials.
Once a batch input is sent to CEA systems for conversion, those documents are frozen. Changes to the documents can occur later.
The authoring and viewing tools which relate to the database can be rented or purchased at any time at the normal advertised price.
CEA warranties that the drawings can be viewed in MicroStation and/or AutoCAD.
The Conversion Services can be terminated at any point after the P&IDs and documents have been returned.
Free extended trial copy of the 4D-Explorer viewer.
Pricing:
$500.00 per P&ID.

Term & Conditions:
100 P&ID minimum to avoid a setup fee.  Fee based on the job's unique specifications and component creation tasking.
We Deliver: On-Scope, On-Time and On-Budget